Creating & Sewing with Renaissance Ribbons
Aug 26 2016 0 Comments Tags: Archive, Sew4Home, Sewing Project
Aug 25 2016 0 Comments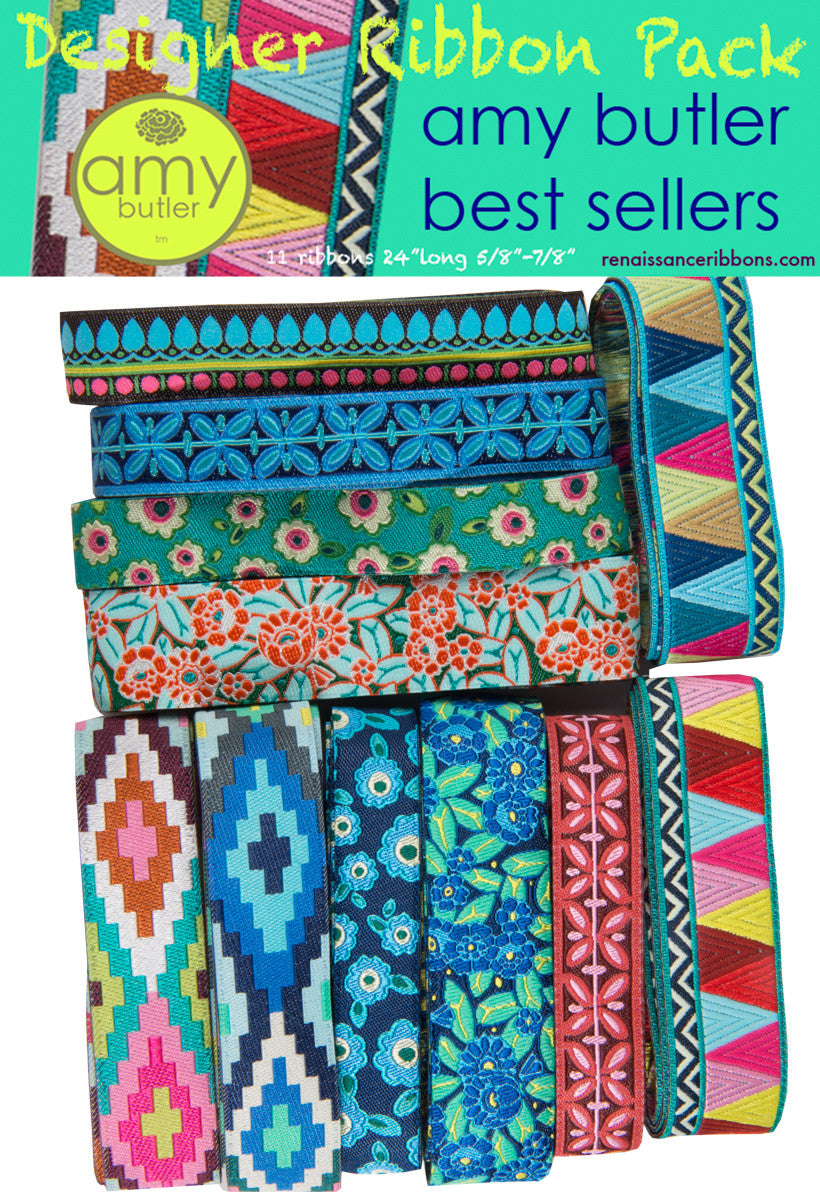 Jun 16 2016 0 Comments Tags: Amy Butler, Designer Ribbon Pack
Here is a great selection of 11 ribbons in 7/8" and 5/8" width. Each ribbon is 24" (2 feet) long.
Plenty to embellish many projects around the home decor, your clothing and some for a pet collar too!
Available on our website and the etsy shop too!
May 25 2016 0 Comments Tags: sewing project, zecca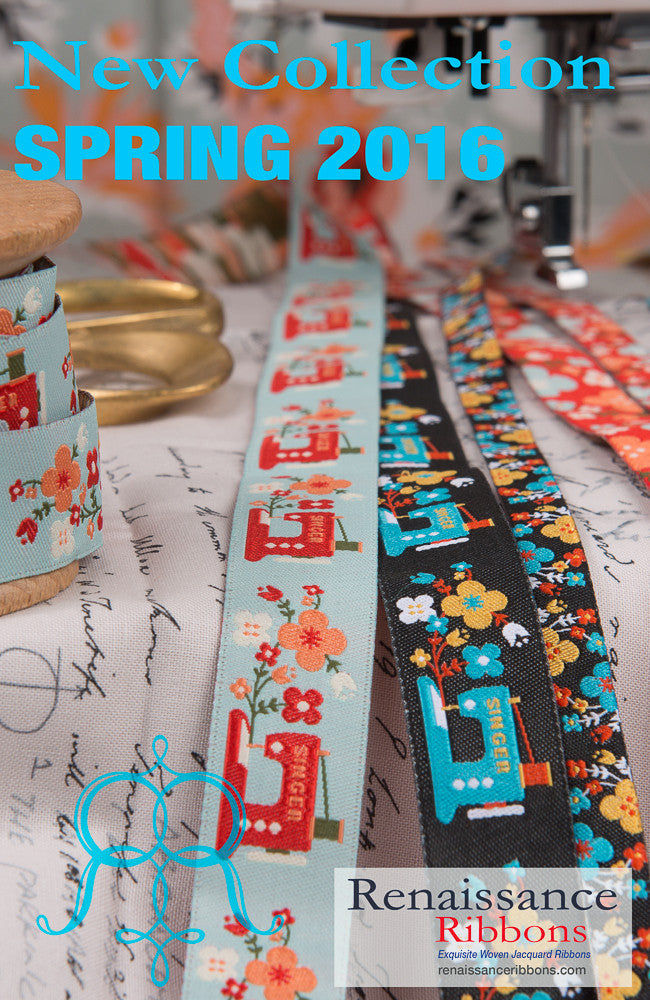 May 17 2016 0 Comments Tags: what's new
Going to Salt Lake City for the International Quilt Market with a great New Collection of 50 ribbons featuring our well know and loved textile designers and some fun and whimsical ribbon designs as well.Amy Butler, Sue Spargo, French General, Jessica Jones and Raphael Kerley are part of the new group.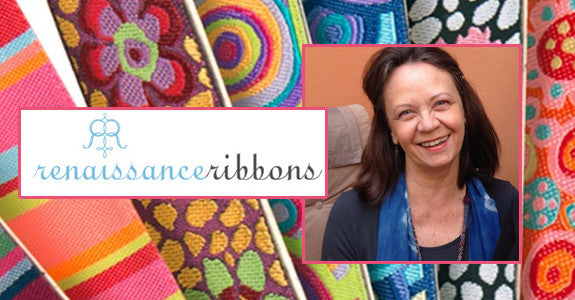 May 17 2016 0 Comments
Founder and Owner, Renaissance Ribbons
We spoke with Edith  Minne about the company, the designers, and the interest and value that a good-quality ribbon can add to a sewing project.