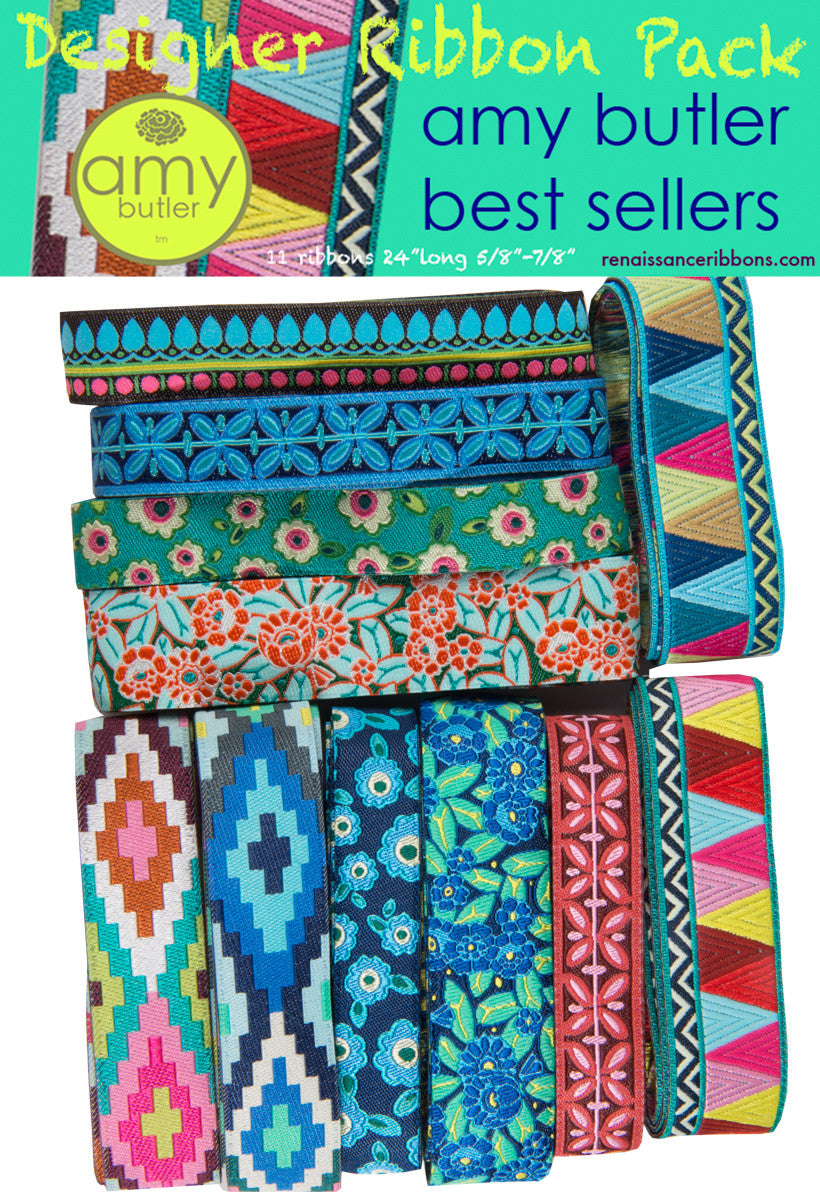 Jun 16 2016 0 Comments Tags: Amy Butler, Designer Ribbon Pack
Here is a great selection of 11 ribbons in 7/8" and 5/8" width. Each ribbon is 24" (2 feet) long.
Plenty to embellish many projects around the home decor, your clothing and some for a pet collar too!
Available on our website and the etsy shop too!