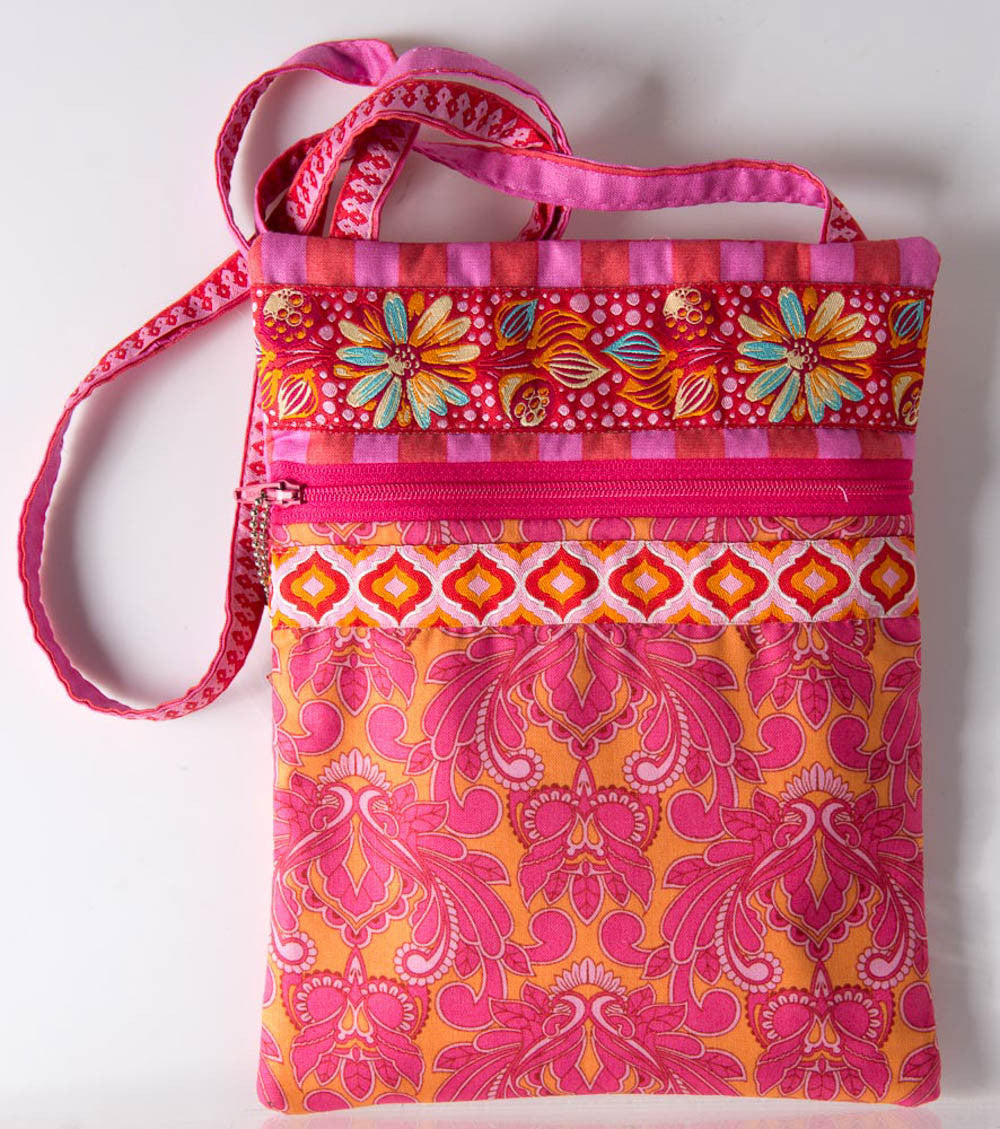 Today's blog post includes tips for sewing with ribbons.
With this new, inspiring book, Elaine Schmidt takes you through 100 amazing and creative designs, all made with ribbons... From trims, to rosettes, sculptures, baubles, beads and more. In this magical book, Elaine used many of the Renaissance Ribbons so we also wanted to give it a try and follow one of her project. We chose the gorgeous Cocarde from her book cover made with Amy Butler's ribbon collection.  The step-by-step photos and clear instructions made it very easy for us to create this detailed and intricate pattern. You can order Elaine's book here and make many of those magical...
Hi.  My name is Elaine Schmidt and I am delighted to be a regular guest blogger for Renaissance Ribbons. My love affair with ribbons started quite awhile ago.  As long as I can remember, I have collected ribbons – salvaged lengths from Christmas and birthday gifts, antique snippets from grandmother's sewing basket, treasures from a flea market and the oh so many impulse purchases of wonderful ribbons "I just had to have". I love playing with the ribbon lengths, rolls and remnants in my stash, organizing the different types, colors and patterns, and combining them as inspiration for my next...